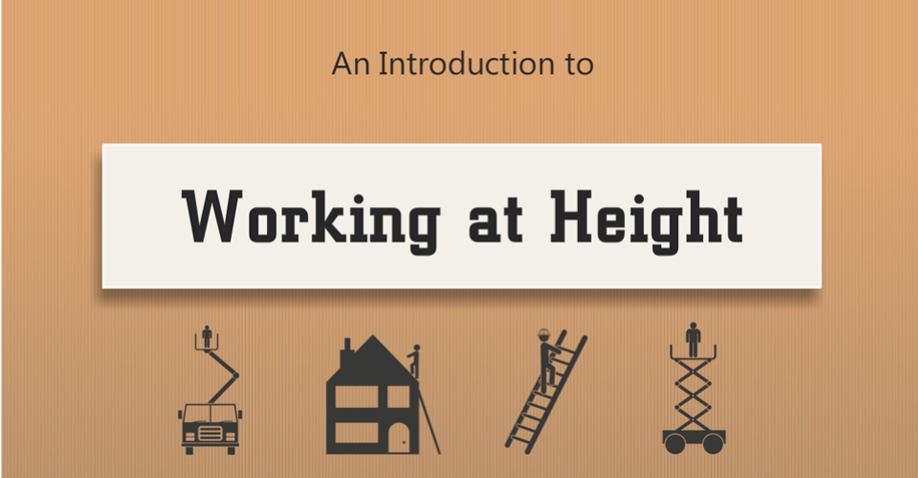 Work at height is necessary on many building projects but it doesn't come without risks. Training to ensure you are competently equipped to work in a safe way that will protect you and your colleagues is vital. Our work at height guidelines will give you all the information you need to work at height safely and effectively.
Working at height includes a variety of aspects, not just the obvious working on a roof or on a ladder. It includes working on a fragile surface in which you could fall through if it gives way or working in an area where you could fall through a hole in the ground or an opening in the floor. There are certain precautions that you must take to prevent such accidents, all of which will be discussed and covered in depth on our Work at Height course.
WHY OPT FOR WORK AT HEIGHT TRAINING
As an employer, it is your responsibility to ensure that all your employees working at heights are fully trained according to health and safety guidelines. Not only will this prevent injury, it will also protect you from claims for any accidents that may occur. Therefore, knowing that your staff are fully trained to work in a safe manner will give you peace of mind and assurance that things will go as smoothly as possible.
All our work at height guidelines and training courses provide all the information needed for workers to comply with the Work at Height Regulations 2005. By law, all workers who are working at heights must undergo this training.
So to book yourself or your employees onto our Work at Height Courses or for more information, please contact our team of experts today. We are here to answer any enquiries you may have.

We have a five star reviews from our previous happy customers
ONLINE TRAINING COURSES
We have a large range of online training videos availbale for download, get started today!